Record year for BC home sales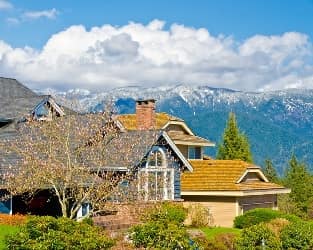 Home sales across British Columbia slowed in the last half of 2016, in part because of new federal, provincial and municipal efforts to cool heated real estate markets, but the province still had a record sales year because of heated activity in the first six months of the year.
A total of 112,209 units changed hands last year, according to the British Columbia Real Estate Association, which is an increase of 9.5% compared with 2015. The total dollar volume increased 18.8% to $77.6 billion, and the average home price jumped 8.6% to $691,144.
"Broad-based consumer demand driven by strong economic conditions, employment growth, consumer confidence and an expanding population base pushed home sales to record levels in many B.C. regions last year," said BCREA chief economist Cameron Muir.
"However, home sales have fallen back from their lofty peaks early last year.
In December alone, 4,721 homes were sold in B.C., which was down 28.4% compared with December 2015. Total dollar volume fell 33.1% to $3.1 billion. The average sale price in the month was $654,699, representing a 6.6% year-over-year decline.
Vancouver and Toronto still have the highest influence on average Canadian home prices, according to the Canadian Real Estate Association, which compiles its monthly data using BCREA figures, but Vancouver's influence is on the decline.
"Greater Vancouver's share of national sales activity has diminished considerably over the last year, giving it less upward influence on the national average price," the CREA said in a January 16 news release. "The [national] average price is reduced by almost $120,000 to $352,513 if Greater Vancouver and GTA sales are excluded from calculations."
In November, the BCREA published a report that said Vancouver prices and unit sales are expected to continue to slide in 2017.
Article compliments of ecrawford@biv.com