Investing in the Canadian Real Estate Market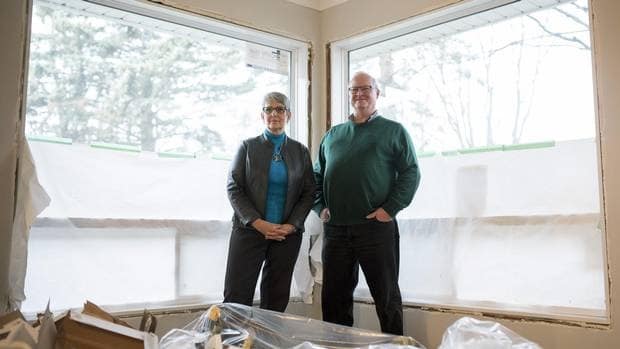 It was after losing a huge chunk of money in the stock market, twice, that Ottawa couple Denise and Stuart MacPherson decided they needed to find a new way to save for retirement.
The first bath they took was during the dot-com bust at the start of the century, after getting caught up in the hype around technology stocks. The second was the global financial crisis in 2008, when they watched half of their investments go down the drain.
"That was a very hard lesson to learn, mostly because we didn't really understand what we were investing in," says Ms. MacPherson, 61. "It was a wake-up call for us."
Instead of jumping back into the market, the couple, working then as civil servants, decided to start investing in something they could see and understand.
"That's when we started looking at real estate," Ms. MacPherson says.
She took an early retirement in 2010 and turned her attention full-time to learning about real estate investing. Mr. McPherson continued working for a few more years, before also retiring, after the couple had purchased a handful of income-producing properties across Ontario. The MacPhersons now own a mix of single-family, duplex and apartment buildings across the province. They have yet to lose money on their real estate investments, and feel more secure.
"It gives us control over our own investments," says Mr. MacPherson, 58, who also enjoys the extra work involved in real estate investing. "In the case of a stock portfolio, you're handing your money over to a company that you don't really know, hoping that they'll make good decisions that will make you a profit."
The MacPhersons are part of a large group of investors turning their backs on the volatile stock markets for what they believe is a safer and more profitable investment in real estate. That's despite the continuing concerns about a potential housing correction in Canada.
Simon Tanner, principal adviser at Vancouver-based Dynamic Planning Partners, has several clients who have added real estate to their retirement portfolios. While it can be a great way to diversify income streams, Mr. Tanner warns that investors considering real estate need to have a strong understanding of the market they're buying into, including the costs and work involved to maintain the property.
"Real estate is like any investment; it is cyclical and has its ups and downs as well as costs associated with owning it," Mr. Tanner says. "If someone is not worried about capital fluctuation and is simply using it as an income stream, it can be a very effective source of income."
He says the two biggest considerations for people relying on real estate investments in retirement are property management – either being a landlord or hiring a property management firm – and taxation.
"The income produced by a rental property is fully taxable, which can be a drawback relative to a traditional dividend investor," Mr. Tanner says. "The key thing I focus on when a client is considering real estate as an income-producing retirement asset is real return on investment (ROI), that is, the after tax and cost return on investment. This is where properties can greatly differ."
Take, for example, someone who owns a $300,000 condo that produces $1,500 in monthly rental income, or $18,000 a year, with expenses of about $5,000 a year for fees, property taxes and maintenance. For someone in a 40-per-cent tax bracket, they would clear $7,800 in annual income, after income taxes of $5,200 and the $5,000 of expenses. That's an ROI of about 2.6 per cent after tax annually, according to Mr. Tanner.
"If people understand this and are happy with it as a method to produce income – and are confident in the security of owning real estate as a capital asset – then it can be a great way of diversifying income streams and asset allocation," Mr. Tanner says.
Don Campbell, a real estate investor, researcher and founding partner of the Real Estate Investment Network Ltd., says many baby boomers, especially younger ones, are looking for income replacement when they retire. Many own both equities and real estate, but see real estate as more stable over the long term, and delivering a higher rate of return than they may have experienced in the stock market in recent years.
"Capital value isn't as important to them. It's the yield, the cash flow, the ROI," Mr. Campbell says. "Even with the Great Recession, it's been a wonderful time to be in the Canadian real estate market."
Mr. Campbell has been investing in real estate since the 1980s and continues to buy in smaller markets he believes are good long-term bets, such as Abbotsford, B.C., as well as Hamilton and Barrie, Ont.
"There's no 'Canadian' real estate market," says Mr. Campbell, who scoffs at calls for a Canadian housing market crash. "You have to be regionally specific. It's not a market timing thing."
Compliments to the Globe & Mail article 2015 by Brenda Bouw http://www.theglobeandmail.com/community/digital-lab/news/article13869751/?artId=27670466