Rental laws to blame for high housing prices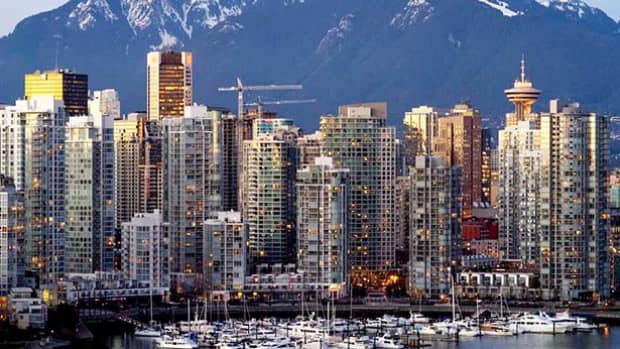 Strata laws that restrict rentals do more to raise housing prices than shadow flipping or foreign buyers, says one real estate analyst.
Both the B.C. government and opposition party last week signalled their support for legislation aimed at cooling the province's housing market, including the B.C. NDP's suggestion of having buyers pay property transfer taxes at the agreement of sale and of imposing a two per cent tax on vacant homes.
But one analyst says the Lower Mainland's vacant homes are partly the result of strata councils who are unwilling to allow more than a certain number of renters into the condo building.
"You've got these small little groups of three or four people in each of these condo buildings saying, 'You know what, no rentals — we don't like renters,' " said Don Campbell, a senior analyst at the Real Estate Investment Network.
"It's actually prejudicial against renters."
Campbell said the province should implement legislation that prevents these kind of rules in condo buildings because it restricts housing supply.
"That's where we got to start looking — that kind of legislation. not, let's add a tax."
Current B.C. legislation allows stratas to limit rentals to a certain number, percentage, or period of time. Stratas can also prohibit anyone in the building from renting out residential lots altogether.
Rental bylaws not the problem
But one critic says the problem has nothing to do with the lack of available housing — it's about the lack of affordable housing.
"There's absolutely no comparison and no validity to the claims people are making on rental bylaws," said Tony Gioventu, executive director of Condominium Home Owners' Association of B.C.
The organization regularly conducts surveys of condo owners and Gioventu says it found buildings in Vancouver's Coal Harbour had the highest vacancy rates despite having no restriction on rentals.
Meanwhile, mid-rise condos in the West End and East Vancouver often report vacancy rates of below 5 per cent, according to Gioventu, who says this data shows rental bylaws do little to affect rental housing supply.
'Supply and demand'
Campbell repeated the mantra other commentators have made about the cause of high housing prices.
"The big problem is basically, supply and demand."
New mortgage rules not only solution for Canada's red-hot real estate market: academics
Taxing vacant homes would increase housing stock says economist
High demand for condos and low supply driving up prices says analyst
The only solution to the problem is to build more housing and to build upwards, he said.
"We're surrounded by the agricultural land reserve … you've got ocean, you've got mountains. So now what we've got is a densification requirement."
He applauded the City of Vancouver's recent policies that allow secondary property rentals and the construction of laneway homes, which aim to increase densification in neighbourhoods with single-family homes.
"That's a slow process but it seems to me that we're constantly looking to blame somebody," he said.
"There's nobody to blame other than our geography."
With files from CBC Radio's The Early Edition.
To listen to the full interview, click the link labelled: Analyst's reaction to proposed real estate legislation.
http://www.cbc.ca/news/canada/british-columbia/strata-rental-laws-partly-to-blame-for-high-housing-prices-says-analyst-1.3501138