Kelowna's Renaissance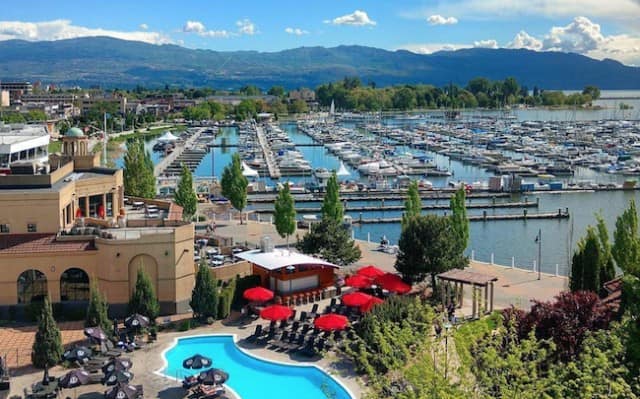 Thanks to a thriving tech industry that has seen more than a 30 per cent growth in just two years, Kelowna has seen its demographics change drastically and its cultural scene adapt to appease younger tastes.
The B.C. city has long been known for its world-class wineries — and its 2,000 hours of sunshine and minimal precipitation made it idyllic for retirees.
However, given a recent tech boom, and with many natives of Kelowna returning home after being priced out of nearby Vancouver, the city has changed in recent years. It's now skewing much younger.
The economic impact of the tech industry in Kelowna is currently $1.3 billion, with 633 companies as of fall 2016 employing 7,600 people. And 52 per cent of those workers are below the age of 35.
"We're basically changing the demographics of this whole area," says Raghwa Gopal, CEO of Accelerate Okanagan and a 40-year resident of the city.
Accelerate Okanagan, a non-profit organization that was started seven years ago, is the primary tenant of a brand-new $11-million innovation centre in Kelowna's downtown core.
Gopal says seven years ago it would have been difficult to "even dream" of a place like the innovation centre, but with Kelowna having the fastest-growing tech hub in the country, it was time for a change.
"A lot more younger people are coming into town, sure, but we have two high-level post-secondary institutions here (the University of British Columbia's Okanagan Campus and Okanagan College) and we're starting to keep a lot more of those graduating students in town."
Kelowna Mayor Colin Basran says young people were leaving Kelowna for opportunities, but that trend's now changing.
"Young people are recognizing there are opportunities in our city, and a lot more of them are staying," says Basran, who points to a recent study by the Canadian Federation of Independent Business, which named Kelowna as one of the top cities in Canada for entrepreneurs, as a key reason younger people have decided to stick around.
Craft breweries and restaurants are luring the younger crowd.
BNA marketing director Jill Jarrett says the brewery's rapid expansion is a microcosm of Kelowna itself.
"Its success and the way it has been received is a reflection of what's been going on in the city, and the demands of the people who are deciding to stay here," she said.
Basran said microbreweries and ciders are Kelowna's next big thing.
Thanks to Castanet