Kelowna's Future Development
Kelowna has been named the fastest growing city in British Columbia, and with population growth comes new development.
Licensed by Macdonald Realty Kelowna, local real estate team HM Commercial Group has prepared their annual commercial report that will serve as a "crystal ball" detailing future development in the city.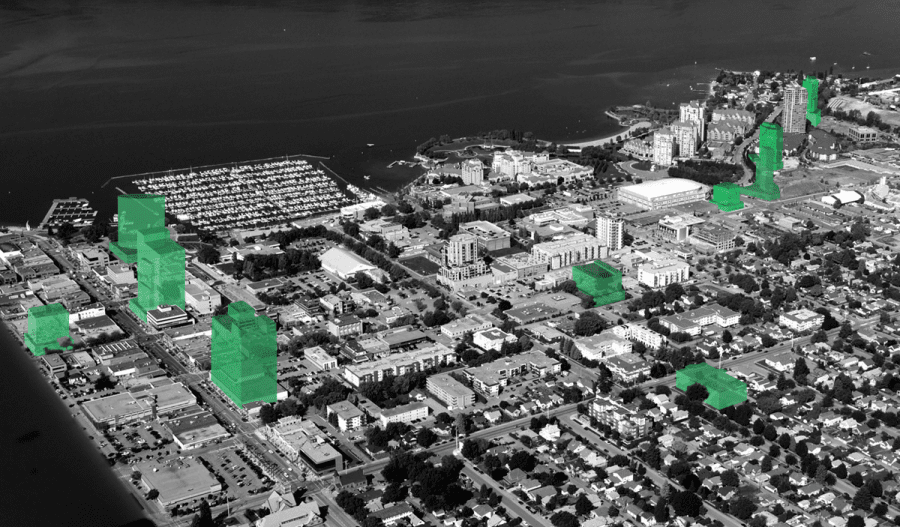 Market Booming
According to multiple experts, Kelowna's real estate development market is booming and will continue to do so.
"I am convinced Kelowna in the next 10 years will experience a stronger and faster growth pattern than I have experienced in any of the past 5 decades I have been in business here in the city," said Al Stober, President of Al Stober Construction Ltd.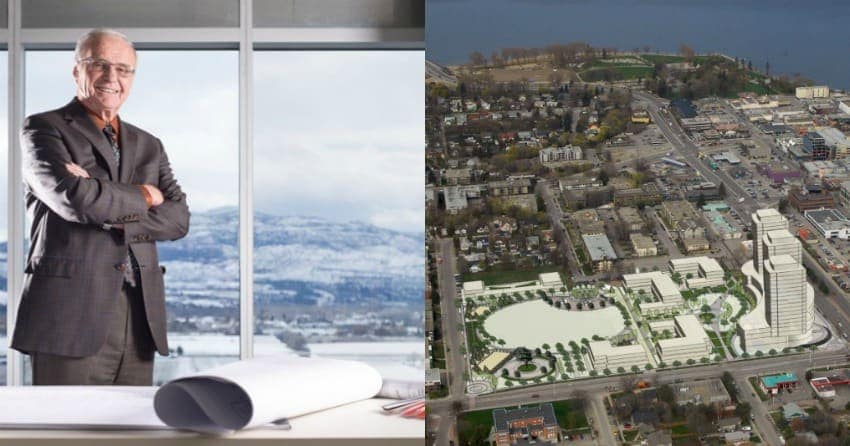 New Developments
New high-density developments such as Ella, One Water Street and Cambridge House are continuing to be approved by City Council with the desire to provide enough housing units to a growing city.
The developments coming to downtown Kelowna are focused on greatly increasing the density of homes in the downtown core, which means they will be building way up.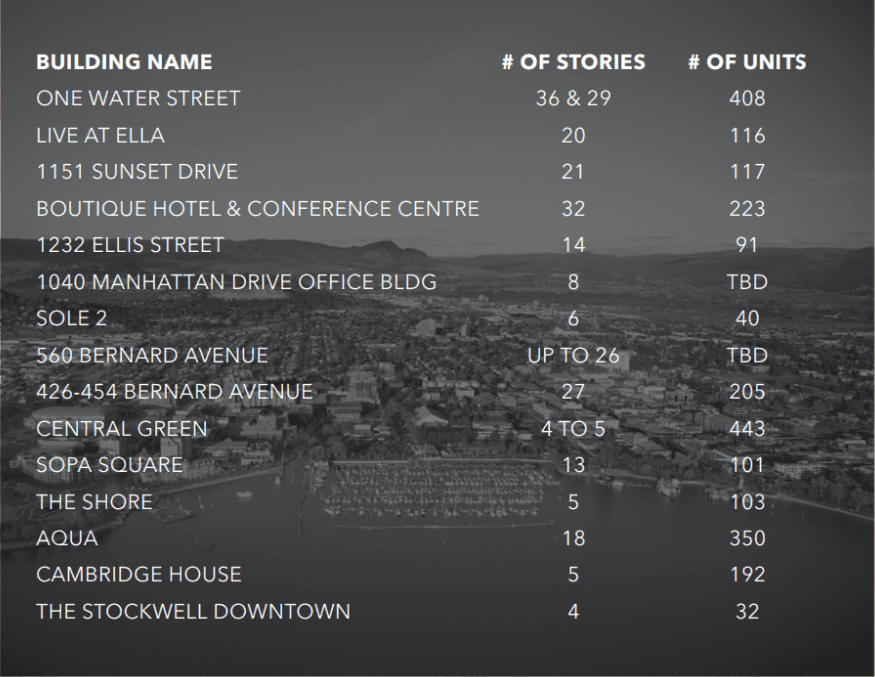 Fastest Growing Region
With more units than ever set to begin construction in downtown Kelowna, the city's already buzzing music, foodie, and other cultural scenes are set to see even more growth.
"The Central Okanagan is one of the fastest growing regions in Canada. People from around the world are drawn to Kelowna for our unique balance of urban settings and natural areas," said Mayor Colin Basran.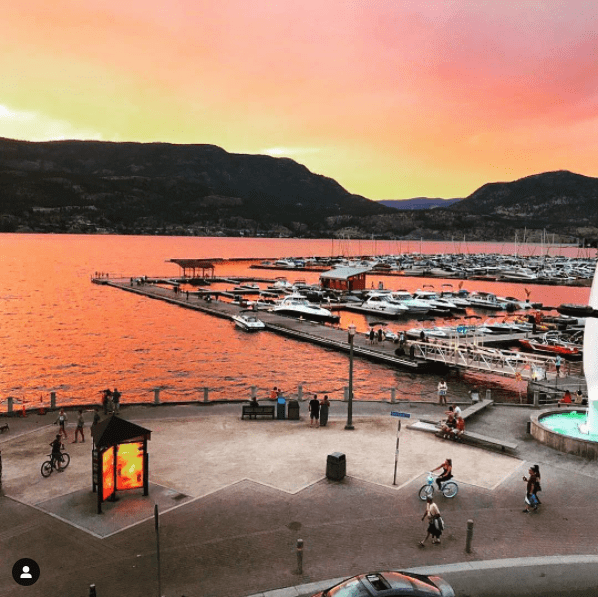 Where is the money coming from?
But where is the money coming from? As the price of just about everything continues to skyrocket in major urban centres such as Toronto and Vancouver, developers are continuing to look towards Kelowna as a home for high-density developments.
"Who will be fueling the Okanagan, Vancouver Island, and first-time home buyers' market for the next 15 years? The answer is in three words: 'aging baby boomers". In Greater Vancouver alone, baby boomers, 55+ are sitting on tax free equity in their clear title homes with a value of $221B, with the population of 75+ sitting on over $70B of that," explained Bob Rennie, founder of Rennie Marketing Systems.

UBCO
UBC Okanagan continues to establish itself as a premier post-secondary institution and its graduates are choosing to stay in Kelowna.
"An increasing number of grads from Okanagan College and UBC Okanagan who have historically moved to larger centre's are now finding great career opportunities in the local tech sector; adding tremendous energy and opportunity in Kelowna's downtown tech and cultural hub," said Director of Wheelhouse Ventures, Jeff Keen.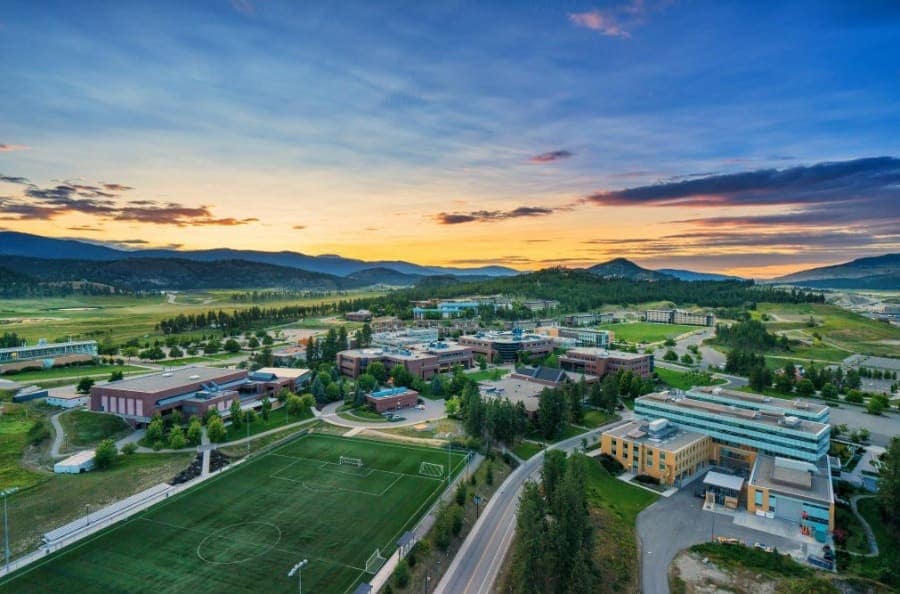 "We as a team are very excited to be a part of a community that is growing and transitioning the way Kelowna is. While none of us can predict the immediate future, based on expert opinion it feels like the valley is headed in a very positive direction," said Marshall McAnerney of HM Commercial Group.
"Between lifestyle, job creation, cultural vibrancy… we really love living in the Okanagan."
Article thanks to Kelowna Now